Inside Look...

This guide will cover the following topics:


Keep the Value of Monthly Donors Top of Mind
Don't Keep Your Monthly Donors Waiting. Steward them early!
Be as Committed to Your Monthly Donors as They are to YOU
ACT Before Monthly Donors Leave
Add Credit Card Account Updater
Encourage Electronic Funds Transfers
Test Call Your Organization
Ensure You and Your Staff are Passionate about Monthly Giving
Review Your Join and Retention Processes
Look at Your Numbers
Introduction!
"FIGHT TILL THE LAST GASP."
— William Shakespeare, Henry VI
Just like retention is important with regular donors, it's even more vital for monthly donors. That is why we put together this special e-book. To help you with your monthly donor retention process.
Erica Waasdorp has been managing monthly donor programs for almost 30 years. She has worked with nonprofits of all sizes to start, grow and upgrade their monthly giving programs.
Monthly donors provide the sustainable revenue you need to continue to serve the communities you help. Retaining your monthly donors once you bring them on is even more crucial.
We're here to help you make your life as a fundraiser easier with easy-to-use tools and hopefully this e-book is no exception. So, let's dive right in.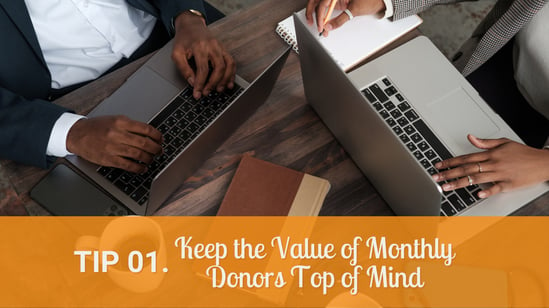 Monthly gifts keep coming in, rain or shine! They are providing you with that extra insurance policy for your organization's operating budget. In fact, right now, they're the level of donors who
are still growing and while small, they are very powerful nuggets that are in your database.
Monthly donors are important for your organization because:
A. THEY RETAIN AT HIGHER RATES. IN OTHER WORDS, THEY WILL KEEP GIVING TO YOUR ORGANIZATION A LOT LONGER.
Based on the annual AFP Fundraising Effectiveness Study, the current donor retention rate is around 45%. This means that out of the 100 donors you acquire this year, only 45 of these donors will be with you next year. Research has shown that monthly donors retain at levels 85% or higher!
B. THEY WILL GIVE YOU MORE MONEY.
If you have a donor who gives you one gift a year of $58 after you send an appeal, that means his or her annual value is $58. Once you convert that same donor to giving monthly, even if it's at $10 a month, you just doubled the donor's value to $120 a year.
The better news is that, many monthly donors will still give you that $58 and $120 a year, so that means the total value of this donor has jumped to $178!! And if you know that the average monthly gift is now between $24 and $36, you'll do even better.
Note that the average monthly gifts do differ by type of organization (religious and animal and environmental tend to be slightly lower), but with $10 being the minimum for many, I can guarantee you'll do alright.
C. IT'S VERY CONVENIENT.
It's easy for your donors to give and at the same time it's going to create a better cash flow for your organization.
D. MONTHLY DONORS ARE LOYAL AND COMMITTED ARE MORE LIKELY TO LEAVE YOU IN THEIR WILL.
When I asked Richard Radcliffe, an expert on legacy giving in the UK, he shared that monthly donors are 6 to 7 times more likely to make the ultimate gift. Last year one of his clients that had about 20% of their active donor base giving monthly, 75% of their legacy gifts came from monthly donors. And from their most recent legacy appeal, we found 77% of monthly donors committed to leaving the organization in their will.
NOTE: The average monthly gifts do differ by type of organization (religious and animal and environmental tend to be slightly lower).
E. IT'S A GREAT WAY TO TAP INTO A YOUNGER POPULATION.
Research from Network for Good and Penelope Burk shows that 52% to 60% of millennials are interested in giving monthly. It's a very convenient way for 'small' donors to give, knowing that they are contributing to a cause they care about. No surprise as they're used to paying for so many items and services on a subscription basis.
F. YOU HAVE THE TOOLS IN-HOUSE TO BRING THEM IN AND TO KEEP THEM!
You should be able to start generating monthly donors with your website and online donation page. You can reactivate your monthly donors using emails and text messaging and you can add account updater, so you literally have no excuses why you can't generate monthly donors and why you can't keep your monthly donors.
G. ALWAYS ANNUALIZE THE VALUE OF YOUR MONTHLY DONORS
As I mentioned earlier, it is important to keep the value top of mind. That means whenever you present results or evaluate how much time and resources you should spend on keeping your monthly donors, you'll need to take that $24 a month and value it at $288 a year. That means every monthly donor you lose is worth $288. You can spend a little bit of time and money to keep them as a monthly giver right?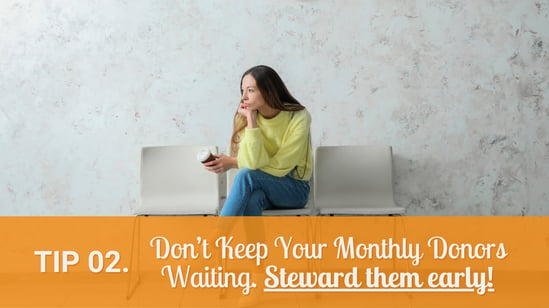 A while back, one of my clients mentioned that she had been giving $10 a month to an organization for three years. She signed up on the street, and that was that—no phone call, no thank-you letter, no email, no newsletter, nothing since then!
Well, after this had been going on for three years, she called them up and said: "Enough is enough. While $10 a month is not a big amount, it's all I can afford right now. I'm going to cancel because, clearly, you don't care!"
Pretty sad, eh? Unfortunately, this was the 'old thinking' of some organizations. They thought that once someone signed on as a monthly donor, they didn't need to communicate with them any longer. Total myth! It is extremely important to engage with your donors unless of course they told you upfront, they didn't want you to.
So, here are my top three ways to steward monthly donors.
1. SEND A HARD COPY THANK-YOU LETTER IMMEDIATELY
No matter how the donor joined, whether it be online, on the street, via the phone, through direct mail— a thank you letter is important and should include the following:
Amount donated
Frequency of giving (monthly, annually etc)
When it will be charged/deducted from their account
Person to contact (phone/email) if they have questions
What the donor can expect, which could be special event invites, updates on how their gift has made a difference and a tax letter in January showing all their gifts.
2. MAKE A THANK-YOU CALL
Even if it's $10 a month, that's $120 a year. It's worth giving to a volunteer or board member to simply say thank you. Leave a message if you can't get to the donor live and do include your contact information.
The monthly donor will feel really appreciated, and if you can talk live, it's a great opportunity to find out more about him/her. Why is the donor giving monthly? What do they like about the organization? Find out some demographics and most importantly, confirm that the donor indeed wants to give monthly. You really want a committed sustainer.
If you are a big organization, consider a voice broadcast that sounds as personal as you can make it. Something is better than nothing and it's been shown to be just as powerful for subsequent retention.
3. SEND A SURVEY
Email works great for surveys and is very easy to set up. Keep it short and sweet, maybe three to five questions. Ask why he/she is giving monthly, how often he/she would like to hear from you and what types of communications he/she prefers to receive.
Then make sure you follow through on this. Donors love being asked for advice, and they'll feel valued. This also gives you some food for follow-up and will generate some great testimonials you can use to acquire new monthly donors.
You have many a monthly donors to lose and everything to gain by just doing these top three things consistently.
4. INVITE YOUR MONTHLY DONORS TO EVENTS
Donors are fascinating people; and monthly donors, at times, even more so. The more engaged your monthly donors are, the more likely they're going to stay with you.
That's why I also recommend inviting your monthly donors to events. They can be in person events, or they could be Donor Calls or Webinars, to update the donors on what's happening with your organization or a specific issue you're dealing with.
Some may wish to attend, and some may not. But even if they don't come, it will make them feel special.
You may even be able to use this as a special opportunity to ask him or her if they'd like to spread the message about giving monthly. Perhaps you have several monthly donors attending and you can put a special dot or logo on their name tag that may get people to start talking about it?
5. ASK FOR EXTRA GIFTS
It's okay to ask your monthly donors for an extra gift, if you do it right. That means if you recognize them as monthly donors in your appeals and emails as such. You can expect, on average, 6% of your monthly donors to make at least one extra gift each year!
You can send newsletters to your monthly donors with special appeals, including a match of challenge appeal. Just look at your communication schedule and see how often you're sending appeals to your non-monthly donors and plan accordingly.
If you're sending one or two appeals a year now, you can include your monthly donors every time. If you're sending more than 4 appeals a year, be sure to choose the best ones. Choose the year end appeal, choose the best responding appeal. Or if you're sending out something special like a calendar or a supporter card, make sure you include your monthly donors.
And of course, it's always important to flag anyone who lets you know they don't want to receive extra appeals. You'll be surprised how few will do so though.
You can expect, on average, 6% of your monthly donors to make at least one extra gift each year!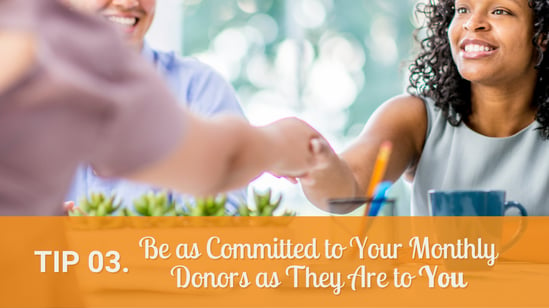 The Merriam-Webster dictionary defines Commitment as follows: a promise to do or give something. A promise to be loyal to someone or something. The attitude of someone who works very hard to do or support something.
Monthly donor commitment isn't necessarily easy. It's hard work! There are two different kinds of commitment in monthly giving: organization and donor.
A. THE ORGANIZATION MUST COMMIT TO THE PROGRAM
It's not a one-shot deal. It's going to require ongoing focus and promotion to really grow your program. You can only go up from here.
Here's an example: One year ago, an organization was raising $6,500 a year from monthly donors. Now, they've grown to $24,000 annually. They saw the power. They created a plan and they continue to ask and add monthly donors whenever they could.
B. THE DONOR MUST COMMIT
They need to realize that they're making a promise to make a monthly gift. What does this mean? While this may seem counter-intuitive, it's essential that the donor realizes they are making a commitment. Make it very clear on your reply form.
Specify that the gift the donor commits to is monthly. For example: tick box—I'd like to help with a gift of $10 a month. And always require a signature for credit card monthly gift or automatic bank transfer in the mail. If the reply form comes back and it's not signed, contact the donor and ask them if they wanted to do a monthly gift. If ever you are in doubt, assume it's a one-time gift only.
Of course, online forms are different as you don't need that signature, so clearly mark "monthly" after each amount. You want to ensure that donors know what they're in for when they hit submit, and the better off you are in the long run. This ties back to the earlier tip of sending a thank-you letter in the mail to a new monthly donor, no matter how you obtained them. That letter confirms that the donor committed to a monthly gift, and it will have all relevant information to contact you if he or she has questions.
This is also another good reason why I recommend making a thank you call: it confirms that the monthly giver meant it. The biggest drop offs in retention happens within the first few months so the more you can do to prevent that from happening, the higher your monthly donor retention will be!
If you're committed to the program and your donors are committed to making those monthly gifts, your program will prosper for many years to come.
The biggest drop-offs in retention happens within the first few months so the more you can do to prevent that from happening, the higher your monthly donor retention will be!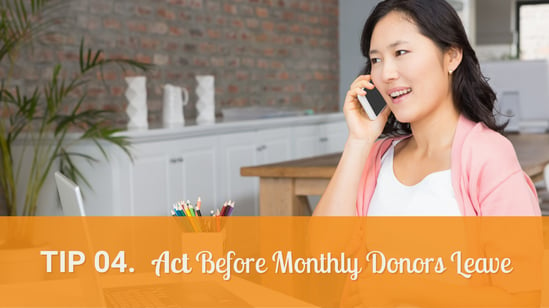 One of the biggest challenges with monthly donor retention is caused by expiring credit cards. When that happens, it's very important to remember the following: The donors did not call you to cancel their commitment! They want to continue giving monthly!
They may have just received their new card and didn't realize that their monthly gift doesn't continue unless they give you the updated information.
Or their card may have been compromised and they simply forgot to let you know.
Use everything in your power to get that update as soon as possible, so that there is no lapse in payment.
So, make it easy on the donor and remind them to give you that update. And make it easy on yourself.
Pick the same date each month that works best for you to sit down and review what's going on. Some systems will tell you which cards are about to expire. Others will not tell you until the card expires or is declined. Then have your plan of action ready.
Send a letter with reply form and reply envelope.
Send an email with a link to monthly donor page to update and/or phone number (especially if you can't include the update link, as not every system makes it easy to do yet or requires a manual update process).
Make a phone call and try to speak to the donor live, be sure to leave a message if you can't reach them.
Repeat the above.
And to make your life a bit easier, I've created a little phone script you can use if you can't reach a monthly donor live. Leaving a message is totally fine.
If you can't reach a live person, here's the preferred message to leave:
Hello, Mr./Mrs. Last name, I'm [name of caller] from [organization].
First, I'd like to thank you so much for your ongoing monthly gifts. You're helping [short mission focused message, how is the donor helping?]
I'm also calling because I tried charging your card for your monthly gift of [$amount], but it did not seem to go through for some reason. Perhaps, you have a new card?
Would you please give me a call at your earliest convenience at (xxx) xxx-xxxx between 9 a.m. and 5 p.m. so we can update your information? That would be terrific.
Thank you so much for your continued support as a member of the [monthly donor program name].
Have a wonderful day!
You must do all the above to be able to reach the donor in every way possible. Then, see what happens. Don't wait to send the letter till you get them on the phone or receive a reply via email. You don't want to miss any payments. You may not have phone numbers for everybody and you may also not have their email addresses.
And always track the impact by annualizing the donor's revenue. How much could you stand to lose every year if your monthly donors drop out. How much annual revenue did you just keep by getting the donor's updated information? If you look at it that way, it will be totally worth a few stamps and some time to chase, and your monthly donor retention rates will flourish!
Don't wait to send the letter till you get them on the phone or receive a reply via email. You don't want to miss any payments.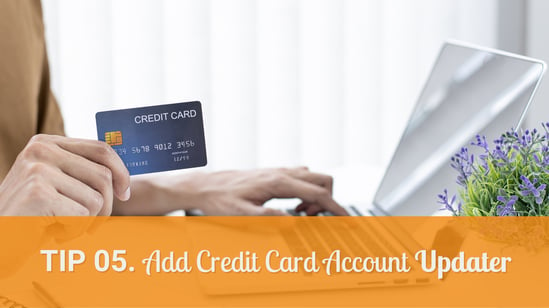 In addition to the activities in tip 4, it's important to know that there is a solution you can implement for very little money. It works in the backend and can find updated information for some 15 to 25 percent of your cards. That's 15 to 25 percent of donors you do not have to contact, the money keeps coming in!
Account updater (also called account recycling or account recovery) is becoming more and more popular. Some donor base systems have started offering it for a small fee. Some systems charge a flat fee every month, and some charge a small fee based upon the amount to be recovered. In any event, it's totally worth it!
Talk to your donor base and online processor and see if they can set up account updater for you. Sometimes you must be persistent. The cost is literally peanuts, and your monthly donors continue without a problem.
The way credit card updater works is that the system identifies those cards where payments are not going through. They are then hit against a huge database with updated information (all tokenized and PCI-compliant), and the database finds the new card info, updates it and processes the monthly charge. So, you won't lose that payment and, better yet, you don't lose that monthly donor!
Ask your online processor or donor base company if they can offer this for you, because they will need to set it up for you. You'll still have to immediately call, email and write to those donors not yet captured through the account updater system, but the amount of manual reach outs you will have to do will be smaller.
Just think of it this way: If the average monthly donor value is $24 a month, that's $288 a year. If you lose 10 of these donors, that's $2,880 each year. Investing a tiny amount upfront to retain them is worth it and you will improve your monthly donor retention rate. So, what's not to like?


Investing a tiny amount upfront to retain them is worth it and you will improve your monthly donor retention rate.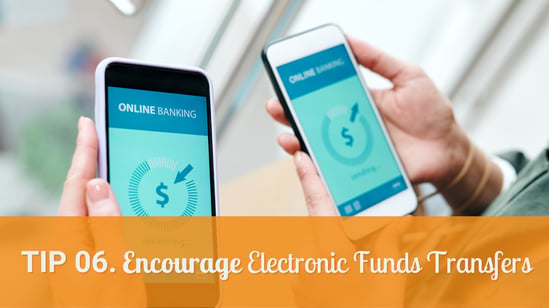 In the U.S., people are more comfortable using credit cards rather than automatic bank withdrawals (also called Electronic Funds Transfer EFT or ACH.) But that is changing rapidly, especially because it means that you will not have to deal with expired cards and credit card fees any longer. It's safer, you'll save money and time and you'll improve monthly donor retention. It's now also a lot easier to set up than it was in the past.
Come right out and ask donors to provide their bank account information. It's as simple as saying something like this:
"Using direct withdrawal via ACH means more of your money goes directly to our cause. Key message: Donations made using direct withdrawal via ACH* are more cost effective for your nonprofit than credit/debit cards, as card donations can cost an organization 3-5 percent of the donation amount"
A great time to have this conversation with your donors is when you're following up because their card expired or declined. You'll improve retention right away!
You may need to do a special conversion campaign to your existing monthly donors (especially those who are still writing checks for special gifts). And you'll have to ensure that your online forms allow for EFT, ACH, also called e-check, direct debits, or automatic withdrawal.
Here's a great resource available to get you started https://electronicpayments.nacha.org/donor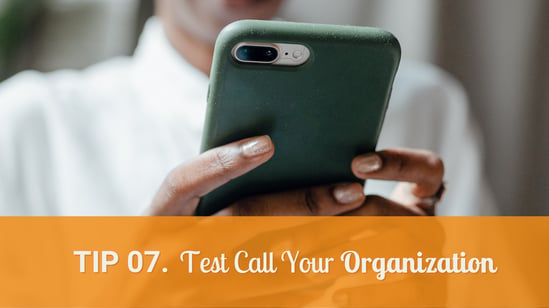 This tip may sound silly, but it really isn't. If you're a small organization with consistent volunteers answering the phones you may not have any problems. But if you're a bigger nonprofit with several folks it might be a bigger challenge.
Have your mom, your aunt, or a friend call the organization and ask to join your monthly donor program and see what happens. Is the person answering the phone asking the right questions? Are they taking the information over the phone and how are they then entering in the monthly gift? (Hint: In most cases, unless the donor wants to use PayPal, you can do it for them on your website). Are they directing the donor to you or someone else you assigned for this purpose?
Why am I bringing this up? Because the No. 1 reason why donors stop giving monthly is because they can't get through to someone who can help them. Whether it's a change, a stop or just answering a few simple questions.
Call your own organization, say you're a monthly donor who has a question, and see what happens and test the same with donating. Donor service is crucial—for any size and type of organization—especially now in the busy giving season.
So, call your organization now! It only takes a few minutes, but it could last your organization a lifetime!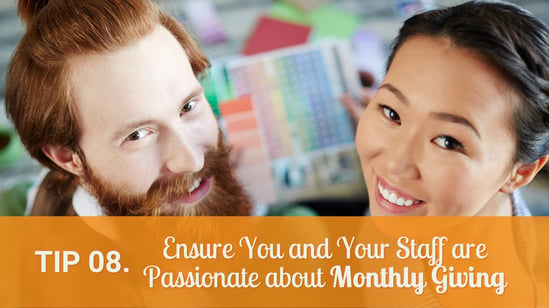 Nonprofits never ceases to amaze me. Sometimes in a good way. Sometimes in a not-so-good way. Below is one of those sad case studies.
I spoke to an organization recently, and its Executive Director told me they wanted to grow their monthly donor program—at least, that's what he said at first. They have some 500 sustainers who are worth more than $500,000, so they are very high average gifts.
Because they are limiting recruitment by in-person requests, they only grow with about 40 a year. But the bigger concern was that in the past few months alone, they lost 25 monthly donors. That's more than half of the number they brought in last year. If this continues, the program will deteriorate very quickly.
When I asked what the reason was for the cancellations, they indicated that many donors told them they couldn't manage to continue at this level. The good news is that there is an easy fix.
If you talk to your donor, why not offer them to continue giving monthly, but at a lower level? At least that way, you continue receiving some funds instead of zero. The fact that the donor calls you is a great opportunity to "negotiate."
Then, I asked some questions about the processes they use to reach out to donors whose cards have expired or were declined.
We then started talking about what else they do with monthly donors whose cards have expired or declined. In their current system, they're able to see that the credit card is expiring a month ahead of time, so they can be proactive.
They send one email, and then they make one phone call if they have time. And they did start sending one text message but no letters yet. All are aimed at getting the donor to call in with updated information, but there's no link to an online "renewal' page." More and more people may not be able to call during the day, so just offering the option to update the credit card information by calling is limiting.
The good news is that I think you can certainly make some improvements to the processes by adding some additional messaging, but the bad news is that the internal admin staff was very "reluctant to try anything new."
Never mind when I offered a few ideas to grow the program. The admin staff was suddenly extremely hesitant. "Oh, I don't think we want to handle more than 500 monthly donors!"
WHAT? Wait, didn't the executive director just tell me you wanted to grow again? Just do the math!
So, this is a huge problem. If you have internal staff who will balk at every suggestion or is simply not willing to manage your monthly donor program, with the occasional follow-ups needed, please, please find someone else who is willing to keep the existing donors and bring in new ones.
You're not doing your donors or your program a favor if you rely on someone who is not committed to your monthly donors.
You're preventing retention and future growth, so please ensure that whoever is handling your monthly donor program totally understands the tremendous power and is willing to do whatever it takes to keep the monthly donors you have and grow the program to the next amazing level.
You're asking your donors to commit to giving monthly for a long time, so make sure that your internal staff is committed to that same growth as well. If that's not the case, consider your options.
Finally, a little tip. Share results often and freely with others in your organization and annualize the monthly donor value. Others will be floored, and they'll become as passionate about monthly giving as you are!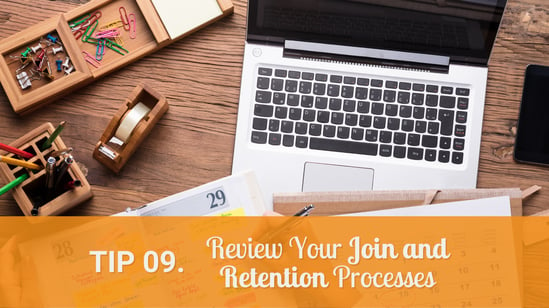 As a fundraiser, you work hard every day to make sure your donors feel important.

You know like no other, that all donors need to feel appreciated, no matter how much they give or how often they donate to your organization. That's why I'm still amazed at how difficult this seems to be, especially as organizations grow, even if there are multiple "cooks in the kitchen."
Often decisions are made based upon resources. Sometimes decisions are made in departments that are less involved with donors on a day-to-day basis. These can have a major impact on donor retention.
You may know that I typically look at donor retention with a "monthly giving eye," because that can give such a boost to donor retention rates, but what I'll share here can just as easily apply to single gift donors. In fact, that's still where it starts! And little things matter!
HERE'S A REAL-LIFE TRUTH:
What you think the donor experiences are when he or she donates or what you think the donors receives may not be happening at all.
Especially with additional channels and media, it's important to ensure that the 'donor journey' is mapped out and that everybody is on board and on the same page when it comes to the total donor experience.
The concept of the 'donor journey' is not new, but it has become more popular, because there are more ways to communicate with a donor. Years ago, you'd either speak to a donor by phone, in person and you would send letters. Now, it's all that and email and social media and in some cases, voice broadcasts, face-to-face/street/door-to-door fundraising and texting. There's a lot more to keep track of.
SO, HERE'S WHAT I RECOMMEND:
Schedule an afternoon and invite everybody who 'touches' a donor, either directly or indirectly, for a meeting.
Include the fundraisers, gift processors, those answering the phones, donor base administrators or systems and IT department folks if you have them.
Get everybody in a room and talk through the donor processes in place. Assign someone to write down each 'touch' of the process . Put it on a sticky note and then put it in on a board, so you can move things around and you can see the visual "donor journey." Then make sure everybody agrees to the journey and write it down!
Some organizations may like a flow chart, others an excel sheet, some a word document or a calendar. Whichever way you do this, it's important to have a record of what you all agreed to!
I've done this several times now with organizations and it has always been EYE-OPENING. Because things change. Systems change, donor bases change and new people come on board.
You may find that things are sent that you're not even aware of and other things may not be happening any longer. Your organization may be perfect, but you will not know that until you do this exercise.
Look at coding. Look at possible differences between donors flowing in from online, mail, phone, or other channels. What do you as a fundraiser do as part of this process? Who else touches the donor and when?

LET'S PEEK AT JUST TWO PIECES OF THE DONOR
JOURNEY PIE:
What happens when a donor makes a one-time (single) gift online through your website?
What happens when a donor makes a monthly gift through your website?
The Auto Responder is the first thing they receive. What does that look like? Is it up to date? Is it different if it's a single gift or monthly gift or is it the same? Who's responsible for creating the autoresponder? What happens with data-entry? How soon does the thank you email go out? Who's responsible for writing it? Who's responsible for keeping it up to date? Is it consistent with the look and feel of your other messages?
What does the thank you email look like? How often do you change it? Does it tie back to the message in the original email or direct mail appeal? Is the thank you email different if the donor makes a recurring gift or a single gift? (Ideally, it really should be.) Again, who's responsible for this?
Who adds the donor to the database and how? How soon and which codes are used?
Does the online donation feed into the donor base automatically? If so, what code is created and is there a check in place for duplicate records?
ALERT:
I have noticed recently with several organizations I help with their direct mail, especially those using Salesforce, online donors were fed into the database automatically, but this created duplicate records. Fortunately, we checked for those duplicates, so that the organization could consolidate the donor's records. This is just something to be on the lookout for.
Does the email address feed into the email program automatically to start the welcome email series?
ONE OF THE MAJOR DECISIONS I SEE MANY ORGANIZATIONS STRUGGLE WITH:
Will you send a hard copy thank you letter? If yes, who creates it and what does it look like? How soon does it go out?
As you saw earlier on, my recommendation is to always send out a postal copy of a thank-you letter or thank-you card, regardless of the gift amount, regardless of how the donor came on board. And of course, the more personal you can make this, the better you make the donor feel.
Then: How soon does someone pick up the phone to say thank you? At what level of gifting do you make a call? Who is responsible for feeding the information to the caller?
These are just a few pieces of the new donor process and I realize there are a lot of questions to answer. But, trust me, if you map it out, it will all fall into place!
This whole mapping process may sound simplistic, but it's my experience, especially if more channels are used and more people come into the mix, it's absolutely CRUCIAL to write down the process, so EVERYBODY knows what it is, who's responsible, and identify any holes that may need to be filled.
Remember, it's not about how you're organized internally, it's ABOUT THE DONOR!
Let me share with you why this is so important. A year or so ago, I did a Monthly Donor Retention Check-up. I joined 10 small and 10 large organizations with a monthly gift and noticed that several — yes, even big organizations— never charged my card!!
Most never sent me a thank you letter in the mail and certainly, nobody thanked me by phone. I, in turn, gave them a card that was expiring a month after joining and it was even more depressing to see what they did not do when that happened.
They brought me in, but they lost me virtually right away. If they had mapped out the process (and tested it themselves), I'm sure this would have never happened! I went from a $1,400 donor to a $140 donor very quickly... because I only kept giving to those organizations that approached me.
I've done a number of these Monthly Donor Retention Check-ups now with some small and some large organizations and every single time we were able to find something that could be fixed.
For example, one organization thought they were sending out letters to monthly donors whose cards didn't go through, but their retention rates kept dropping. After we flowed out the process, we found that a code had not been used properly and that credit card rejects fell through the cracks. Once we fixed that, we could finally work on improving their retention.
So, especially if you have had some turnover in personnel recently, or you changed systems or if responsibilities have changed, do yourself a favor and go through the process. If you do this, the donor wins, and the organization wins even more!
I've done a number of these Monthly Donor Retention Check-ups now with some small and some large organizations and every single time we were able to find something that could be fixed.
ONE FINAL WORD OF ADVICE:
Don't expect gift processors, or tech folks to always understand the importance of donor retention. But if you tell them the value of the donors you could lose if you don't get their buy-in and evaluate the process, they will understand. Ask them for their input and experience to help you improve your donor retention by just a few percent.
Therefore you should calculate the total annual value of donors, both single gifts but especially monthly donors. If you do this, I'm sure they'll be happy to jump onto this mapping of processes and show how it impacts everybody. Think of how many more clients, students, individuals, and animals you can help with just a little bit more, just because everybody spent a few hours thinking through the entire donor journey.
So, what's your process?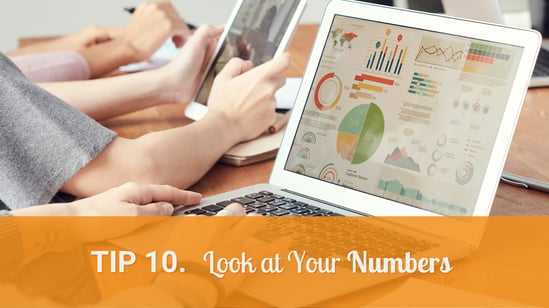 When it comes to retention, it's especially important to look at your numbers. How many donors are you losing? How many monthly donors are you reactivating? That helps determine how many monthly donors you need to bring in to grow your program.
Create a simple tracking sheet (unless your system creates that for you). Plug in the typical average annual gift. Then plug in the cost to bring in a new monthly donor, you'll immediately see how that relates to the annualized value.
Say it costs you $65 to bring in a new sustainer and they bring in $226 for the first year, that means you're doing quite well. But if you lose that sustainer early on, you're losing $226.
So even if you lose just 10 monthly donors a year, annualize your revenue and you will see the impact.
Review your monthly donor retention and reactivation tracker and the value you're able to keep. It will help you stay motivated to keep putting in some efforts to keep, reactivate and grow your monthly donors and you'll never have any surprises. Just make it part of your monthly routine. Trust me, it's worth it!

HOW ARE YOU GOING TO KEEP YOUR MONTHLY DONORS?
"You just can't beat the person who never gives up." – Babe Ruth
I'm not a big sports fan but I do like some of Babe Ruth's quotes. Here's one that particularly fits with the monthly donor retention topic. If you apply these 10 tips, you are guaranteed to keep more of your monthly donors giving monthly for a long time!
I'd love to hear how you are faring with your monthly donor programs and I'll be happy to answer any questions you may have.
For more information, contact me at erica@adirectsolution.com or (508) 428-4753.
Thanks again for reading!
Meet the Author: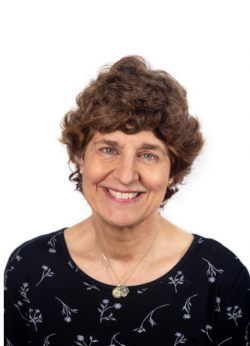 Erica Waasdorp, President of A Direct Solution, lives and breathes direct response and fundraising and can be considered a Philanthropyholic. Building partnerships and trying to find the best solution for members and donors and thus clients' needs are what Erica does best. Her multi-lingual skills and multi-cultural experience are of added value to those clients interested in raising money internationally and her experience
in monthly giving has given her an edge for those clients who are ready to embark on this way of giving.
Erica started A Direct Solution in December of 2003 with more than twenty years of experience in direct marketing, from both sides of the desk, on the client-side and the agency side. She has since worked with numerous nonprofit clients on and off-Cape as well as internationally.