This is a guest blog post by Erica Waasdorp
How long does it typically take to set up a monthly donor program? From soup to nuts. At a recent webinar, I was asked the above question. The answer is: if you focus on it, you should be able to be up and running within a week. I realize that development people in small to mid-size organizations especially are always pulled in multiple directions and distractions are easy.

That's why I recommend you don't launch the program until you have thought through and put in place the basics. But with a little bit of focus that can be done in a few days.
You most likely have the systems already in place.
Brainstorming about a name for a program can be done in an hour or so.
Creating a monthly donor donation page can literally be done in a few minutes.
Adding the auto-responder and thank you email might take a few more minutes.
Creating the hard copy thank you letter should be pretty straightforward based upon your thank you for one time donations.
I have one important recommendation:
Always TEST the process.
Have someone make a first monthly donation and make sure that everything works and looks exactly as you'd like it to look before you go live to the masses.
Once you have these basics in place, you can start thinking about promoting the program.
Instead of asking for a one time donation you'll be able to start asking donors to consider a monthly gift. Start with people who are already caring about your organization. Your staff. Your volunteers. Your board. Then expand from there.
Don't over-think it.
Keep it simple and based upon what you're already doing in your other areas of fundraising. Except that you're now focused on generating sustainable revenue for your organization for many years to come. Your clients, children, animals, people you serve will benefit.
And, depending where you are on your monthly donor program, if you'd like to get some tips and pointers and handy materials to help you get started or growing, consider a Charity How To Webinar on monthly giving. You'll not be disappointed.
---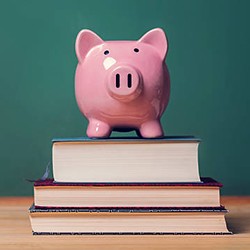 Learn the fundamentals to start a Monthly Giving program with all the webinars by Erica Waasdorp.
About The Author
Erica Waasdorp is President of A Direct Solution, located on Cape Cod, Massachusetts. Erica lives and breathes direct response and fundraising and can be considered a Philanthropyholic. She has published one of the very few books on monthly giving, called Monthly Giving. The Sleeping Giant. She co-authored the DonorPerfect Monthly Giving Starter and Marketing Kits and she regularly blogs and presents in person and via webinars on anything direct mail, appeals and monthly giving.
---