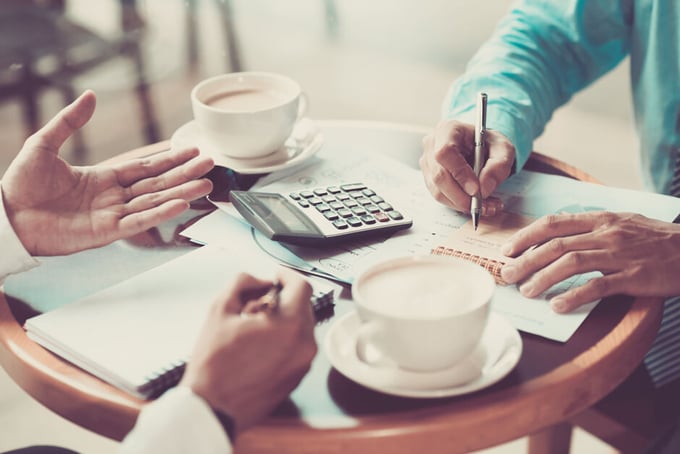 Your nonprofit likely receives a variety of donations each day — $100 from a long-time volunteer here, $5 a month from a recurring donor there, and other similar gifts that add up over time. In addition, you may receive significant contributions that provide a major boost to your fundraising efforts. These are your major donations.
As you may know, major donations don't just appear out of the blue. Your nonprofit must thoughtfully identify potential major donors, cultivate relationships with them, and strategically ask for a major gift.
Prioritizing major gifts in your fundraising strategy is critical because these donations provide the reliable, substantial support needed to continue working toward your mission. According to the Fundraising Effectiveness Project Report, major donors are only about 2% of total donors but they contribute 25% of total donation dollars.
In this guide, we'll review top tips for identifying and retaining major donors to kickstart your major gift fundraising. Let's dive in!
Major donor identification best practices
Building your major donor portfolio requires finding individuals who have both the financial capacity to contribute a larger donation and a strong passion for your mission. The following steps will help you do so.
Assess your current donor base.
When searching for new major donor prospects, start with your current donor pool. These individuals have already expressed their support for your mission and have a preexisting relationship with your organization.
Use your nonprofit CRM to screen existing donors for giving capacity and their personal connection to your nonprofit. A CRM that integrates with wealth screening software can simplify this process by automating much of it. For example, Bloomerang's donor management system integrates with DonorSearch, a powerful wealth and philanthropic screening tool. This integration offers features such as:
Integrated search

to view wealth and philanthropic insights for each donor in a user-friendly profile format.

Gift search functionality

to research donations from individuals, companies, and foundations across the nation using DonorSearch's Annual Report Database.

Batch screening

, which allows you to segment donors and prospects by information such as their largest individual donations and their likelihood of becoming a major donor.
With these tools, you can leverage accurate data to identify current donors who have the potential to make an even greater impact.
Don't overlook your mid-tier donors in this process. If certain mid-level donors have given larger gifts to other nonprofits in the past and have a strong affinity for your mission, they might be very receptive to your request for a major gift.
Search for new prospects outside your existing donor pool.
Conduct prospect research to identify potential donors who support similar causes. This is another instance where a tool like DonorSearch's wealth and philanthropic screening will come in handy. This tool pulls data from charitable giving and wealth databases to help you identify new prospects who might not have a strong existing relationship with your organization yet but have made previous gifts to similar organizations.
You can also use your CRM to look for connections between current major donors and their family members and friends who could also potentially become major donors.
Reach out to potential major donors.
After identifying prospective major donors, start building relationships with them to boost their interest in and passion for your cause.
Send a variety of outreach messages and connect on multiple platforms. For instance, you might send an introductory letter or email one week and give prospects a phone call the next week. If they are receptive to these messages, you can invite prospects to an in-person meeting to share more about your organization's programs or tour of your nonprofit's facilities.
If prospects aren't responsive, you may need to find a different way to connect with them, perhaps via your board members or other community members that are involved with your organization. Don't continue to send multiple messages, as that could lead them to view your organization negatively. On the other hand, add prospects who are receptive to your messages to your potential major donor portfolio to continue growing your relationships with them.
Rank your major donors.
Use wealth and philanthropic indicators to segment major donors into tiers based on giving capacity and likelihood. Then, you can focus more personalized outreach efforts, like one-on-one meetings, on your highest-tier donors to increase your chances of receiving more high-impact gifts.
This allows you to increase the ROI of your major giving efforts by focusing the majority of your energy on your highest-value donations.
How to retain major donors for the long-term
Identifying major donors and making asks is just the beginning of the major donor stewardship process. Use these tips to help boost your major donor retention rate.
Get to know major donors on a personal level.
As you introduce major donors to your organization's mission and staff, you should spend an equal amount of time getting to know more about donors on a personal level. Ask major donors about:
Their families

Their jobs

Dates that are important to them (birthdays, anniversaries, etc.)

Their hobbies/interests

Which of your programs they are interested in
Track every interaction your team members have with major donors in your donor management system. Send donors occasional messages that are only focused on forming a personal connection. For example, if a certain major donor recently ran a marathon, you can ask them about their experience.
These personal touches will make major donors feel valued and appreciated by your organization, helping you build long-lasting relationships.
Make your appreciation efforts memorable.
Major donors contribute enormously to your cause, meaning your appreciation efforts should match the significance of their gifts. Use memorable appreciation methods like:
Phone calls.

Make personal phone calls to express your gratitude and convey the impact of donors' gifts. You might even have your nonprofit's executive director make the calls to provide an extra special touch.

Donor gratitude walls.

A donor gratitude wall is a physical display that lists major donors' names. Your wall could be located at your nonprofit's headquarters to serve as a permanent reminder of donors' impact on your cause.

Opportunities for donors to give feedback.

Ask for major donors' input on your nonprofit's fundraising efforts, giving process, or appreciation efforts. Show major donors that you're listening to their feedback by summarizing their input and outlining a plan to address their comments.

Create unique experiences.

Provide major donors with exclusive experiences such as an intimate cocktail reception with your executive director at your annual fundraiser or program updates delivered directly by your program staff.
Make sure to ask your major donors how they would like to be recognized for their contributions. Not all donors will want public recognition, so respect the wishes of those who would like to remain anonymous.
Ask for additional gifts strategically.
After building up your relationships with major donors over time and properly thanking them for their gifts, it will be time to ask for another contribution.
Don't be too hasty and ask for another gift right after a major donor has just contributed, but don't wait too long, either. If you wait too long to ask for another gift, you could fall off donors' radars.
Consider the size of donors' gifts and their relationship to your organization to help determine when to ask for another donation. For example, a major gift of $250,000 might be a one-time affair for a certain donor, but a supporter who contributes $10,000 and has a strong affinity for your mission might be more receptive to making another gift in the future. You can also use wealth screening information to determine if donors have the financial capacity to make a larger gift in the future.
When you make your request, preface it with gratitude for donors' previous gifts and describe what their support has meant to your organization. It's also helpful to ensure the ask comes from the staff member who has the closest relationship with the donor. This reinforces the trust between your team and your major donors.
Identifying and retaining major donors may feel like a daunting task, but the right software tools and strategies can simplify the process and automate much of your team's work. This helps you spend more time on what matters most — forming genuine relationships with major donors that last for years to come!