Corporations invest in social responsibility programs and activities to support their triple bottom line: people, profits, and the planet.
Companies are smart to be concerned about corporate social responsibility (CSR), both because CSR is a driver among consumer groups and because some labels— think "organic," "recycled," "smaller carbon footprint"— are generally more costly for companies to attain, thereby reducing shareholder profitability. A corporation's long-term success is based on its ability to balance the vision against the interests of key stakeholder groups.
As a for-profit company, my company–JustWrite Solutions–considers these questions all the time. We have a formal CSR program based on our shared philosophy, vision, and values.
This is critical: it's how corporate leadership thinks about their giving.
Consider how you can use the following information to your advantage if you are seeking a donation or sponsorship from my corporation.
Philosophy — "It's not what you gather but what you scatter that tells what kind of life you have lived." – Helen Walton
Vision — By building stronger nonprofits, we build stronger communities around the world.
Values — Accountability, Creativity, Excellence, Integrity, Learning, Partnership, Service, and Ethics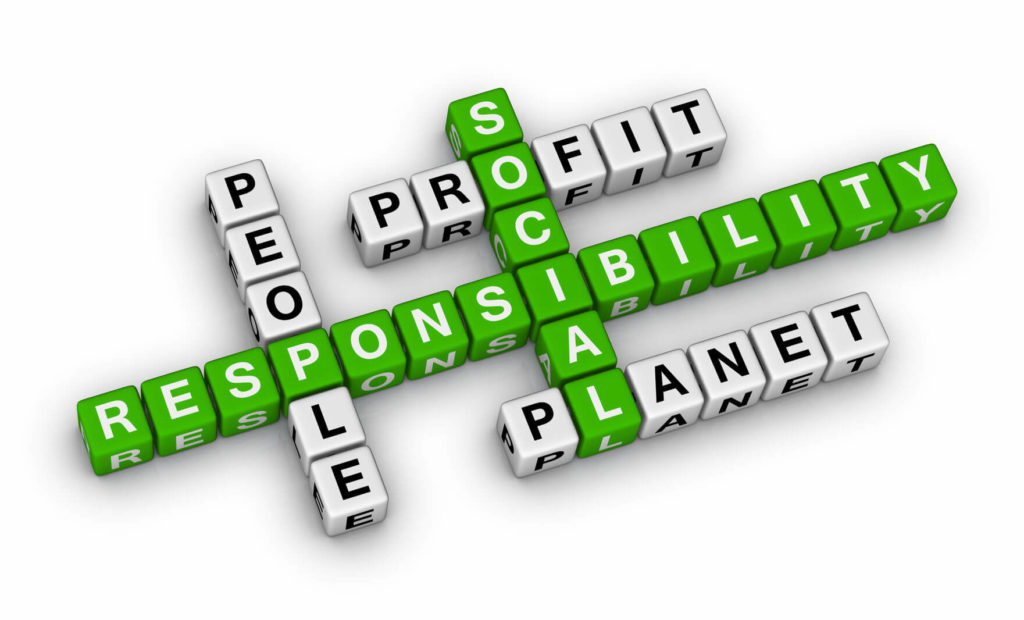 Reflection on these elements of our business practice gives us a clear idea of how we should invest philanthropically.
We created a number of Social Justice Scholarship programs, the first of which was implemented at Carey High School in Ohio, where six members of the JWS (myself included) graduated. We recently created three new Social Justice Scholarships to support students pursuing careers in the service sector, from the military to social work, service to people with intellectual/development disabilities, suicide prevention, and work with LGBTQI youth.
These decisions are based on needs in the nonprofit sector and our philanthropic investment ideals. Our CSR discussions over the last five years led to the creation of a new national nonprofit to provide technical assistance to help small nonprofits improve their readiness for fundraising and grant seeking. CSR for JustWrite Solutions is and always will be evolving. Sound familiar in your experience with corporate partners?
The transition of how we invest our time, talent, and treasure into the community always reminds me of the best, most appropriate ways for nonprofit professionals to approach corporate partners. Before you open that corporate door, carefully and purposefully determine if your nonprofit is actually aligned with potential corporate partners.
Examine the corporation's:
Vision statement
Values statement
Corporate social responsibility and stewardship pages
Most recent CSR and annual reports
Recent press (google news)
Then, stay focused. Write an alignment plan. Find a connection in the company (friend of a board member, gatekeeper, door opener). Be brief in your request for partnership—remember it's not entirely about money here.
Purposeful alignment takes time and thoughtful examination. This planning can save your nonprofit from spending resources unnecessarily and better prepare you for sustainable success.
What are your "battle stories" from working with corporate partners?
About The Author
Heather Stombaugh is a nonprofit expert with more than 16 years of experience in leadership, programs, and fundraising. She is the founder of JustWrite Solutions, a national nonprofit consulting firm. She serves as an expert for CharityHowTo, CharityChannel, and Thompson Interactive. Heather is an officer of local and national boards (Grant Professionals Foundation, Baskets of Care, AFP Northwest Ohio, JWS Partners for Charitable Support) and an active member of the Grant Professionals Association (GPA Weekly Grant News Editor and Approved Trainer). She is one of fewer than 50 people in the world who holds both the GPC and CFRE. Heather lives and breathes nonprofits!