Have you ever received a rejection letter from a grantmaker and wondered what you could have done differently?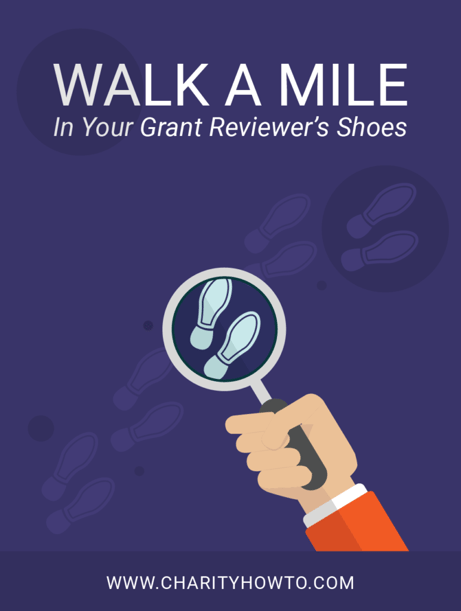 Have you ever wondered, as you clicked submit for a significant government grant via online application, how your proposal will be received by reviewers?
You aren't alone!
Grant writing is more of an art than a science if you consider how to customize your application and your organization's story to meet the needs of each unique set of grant reviewers for each grantmaker.
The best way to successfully achieve this art? Walk a mile in your grant reviewer's shoes.
Step back and look at your proposal as if YOU were the reviewer. Here are 5 key questions to ask yourself as you try to think like your grant reviewer.
5 Key Question to Help You Think Like a Grant Reviewer
1. What is the scoring criteria used by the grantmaker?
2. Where might you miss points?
3. Is your story consistent across all elements of the application?
4. What is unique about your work and proposal that would make a reviewer advocate for your application?
5. What do you know about your reviewers? Do they focus on evaluation plans? Do they want to see more comparative statistics in the need statement?
Thinking about these questions as you review and edit your grant applications will get you started to thinking like a grant reviewer…but there is so much more to consider! I go into great detail about How to Knock Your Reviewer's Socks Off with tactical suggestions for you to implement including:
How to grab your grantmaker's attention in all aspects of your grant application;
How to write a concise, compelling and competitive narrative grant application;
How to compel your grantmakers to advocate for your proposal through the common elements of narrative grant applications; and
How to create a mock review process in your organization as part of your editing process.
In the recorded webinar, our bonus materials, especially utilizing the mock review process, will absolutely make your grants more competitive in the review process! Check out more details about the recorded session and bonus materials.
(Side note: This is our highest rated CharityHowTo grant writing webinar with a satisfaction rating of 100% excellent! What better way to learn how to impress your reviewers with an on-demand tutorial in the comfort of your own desk?)