Step 1 – Strategizing
Our case study is about Save The Redwoods and their mission is to protect and restore Redwood forests. To help fulfill this mission, we wanted to reach out to their target audience, i.e. people concerned about the Redwood forests, for support.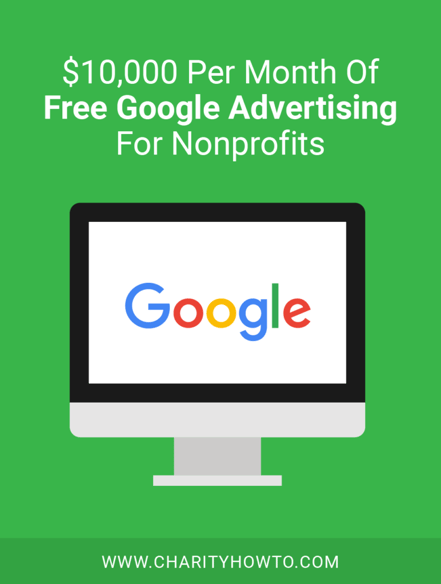 Direct fundraising tends to be difficult with Google Grants, so we decided instead to run an email capture campaign. That way we could engage the audience and turn them into donors over time.
Step 2 – Developing landing page
A key aspect of this strategy succeeding was to have a killer landing page that would convert a visitor into an email subscriber. We knew our target audience would be interested in Redwoods, so to hook them we created a series of guides to various popular Redwood forests. The high-quality PDF guides were free, require an email sign-up.
Step 3 – Researching keywords
With our landing page in place, we could now start driving traffic to it using Google Grants. We had to research keywords that 1) were relevant to the landing page 2) had many people searching for it and 3) were not competitive to the point that we couldn't rank well with a $2.00 max CPC bid. Keywords like "sequoia national forest" were perfect, since they were highly relevant, had 27,000 average searches per month, and had an estimated CPC bid of $1.15.

Step 4 – Building campaign
After thoroughly going through the keyword research process, we structured it inside the AdWords campaigns into the appropriate ad groups. Importantly, we had to write and fine-tune the ad text to make it as relevant as possible to the keywords we were using.
Results
During a one-year period, Save The Redwoods collected almost 6,500 emails directly from the Google Grant ads. These emails could be used as part of future email marketing campaigns where they could engage their audience and turn them into donors.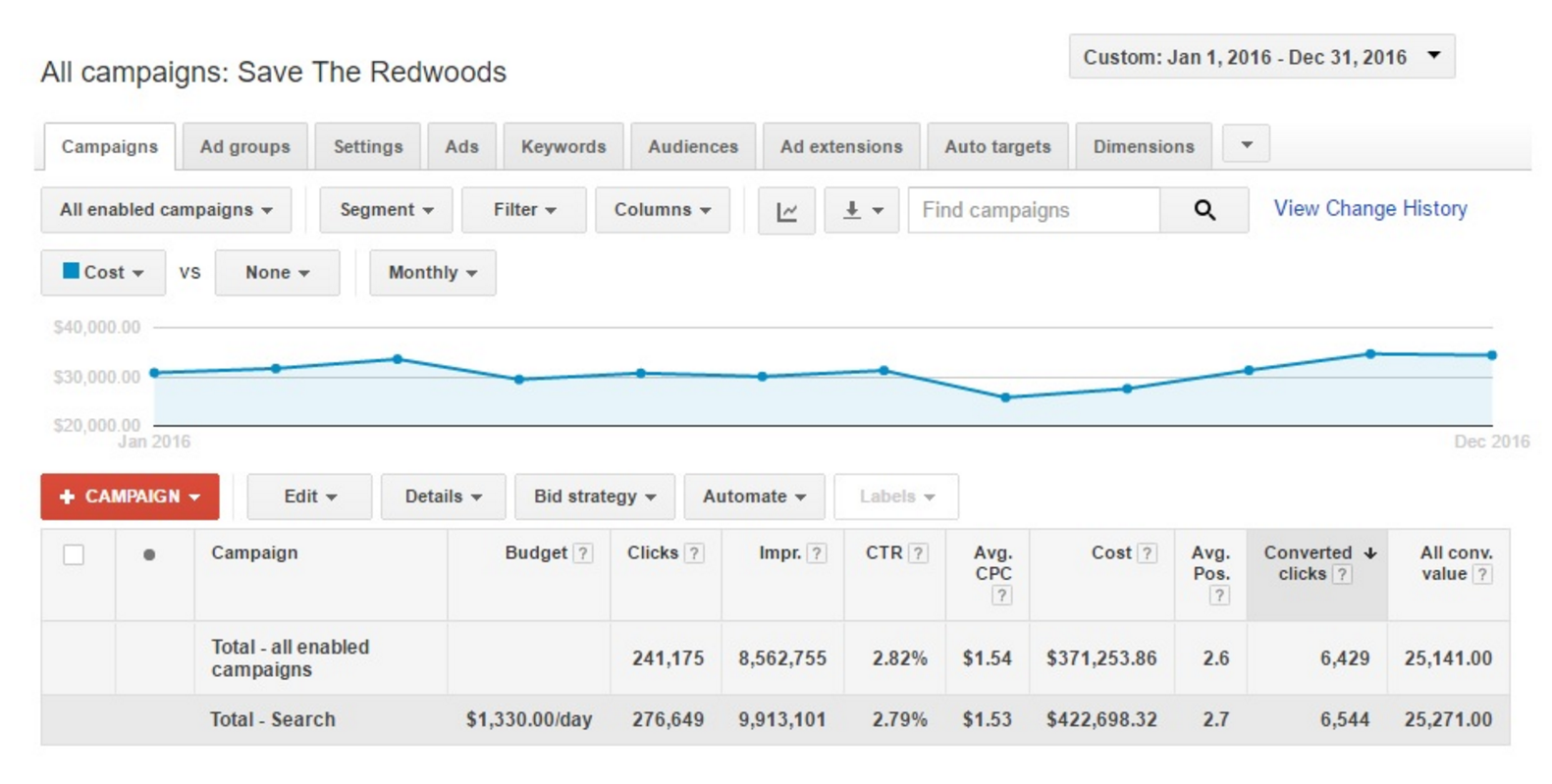 With the right strategy and implementation, Google Grants can be a game-changing tool for your nonprofit. It's not always simple to implement, and in fact, most nonprofits let their Google Grant go to waste.
We can help. Not only are we certified by Google as ad experts, but the only thing we do is work with nonprofits on managing their Google Grants. You could not be more specialized than we are.