In the nonprofit world, professionals spend a lot of time fundraising and getting to the point where a supporter feels comfortable and compelled to donate.
But what about after? How do you keep up with them?
How do you make sure you're nurturing your relationship with them?
If you haven't started using one yet, you just might be ready to look into implementing a nonprofit donor management system.
And we're showing you how to choose the best donor management software for your nonprofit: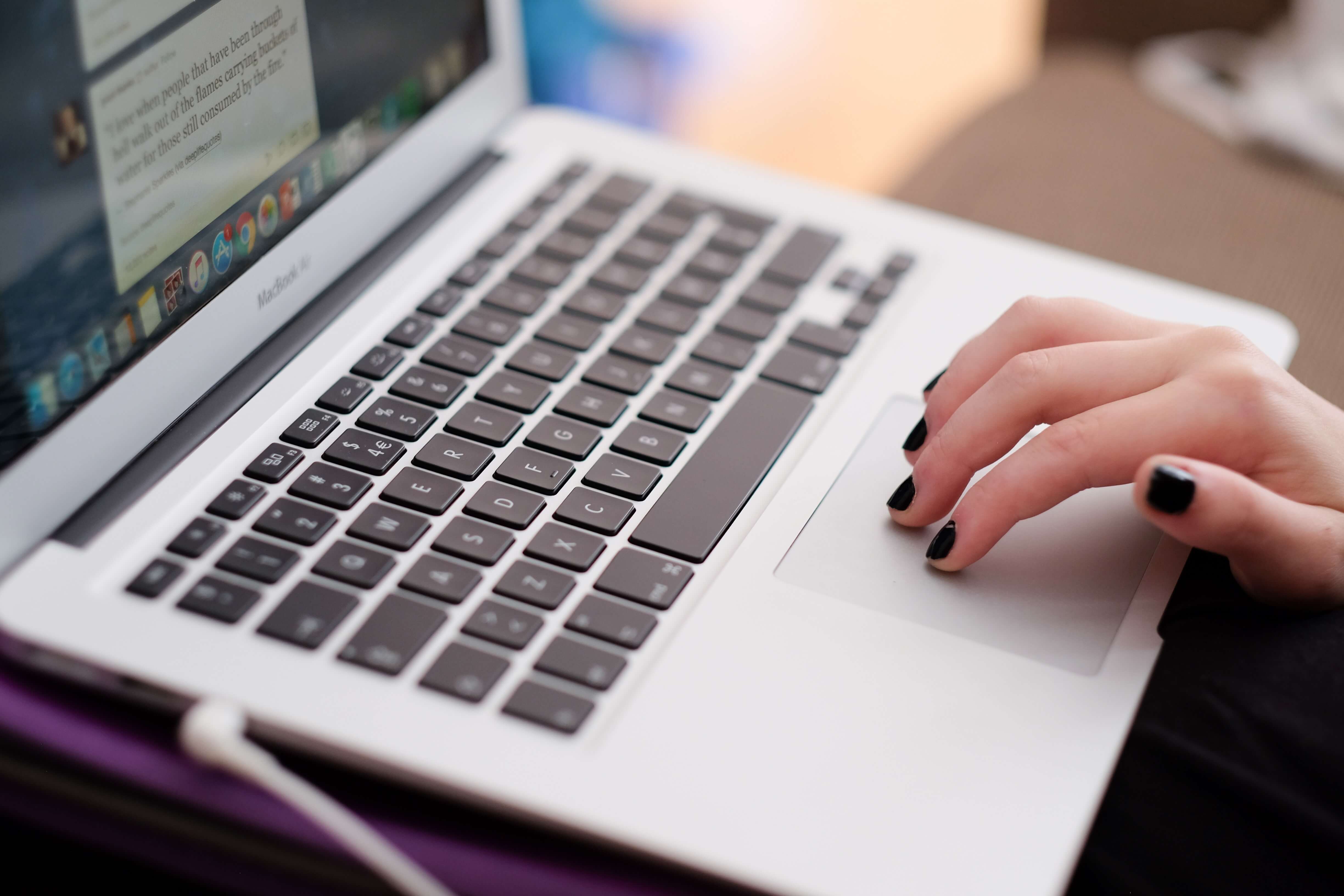 What is Nonprofit Donor Management Software?
As a nonprofit, you more than likely receive donations from supporters. After a while, you (or your nonprofit team) might feel as though it's chaotic trying to keep track of all of the donors.
After all, you want to thank them for their support. You want to reach out to them every so often to see if they'd be willing to donate again. You want to cultivate your nonprofit's relationship with them by sending birthday wishes and the like.
But that can all feel next to impossible without the right system.
That's where nonprofit donor management software shines! It allows you to create profiles for each donor so you can keep up with all of their information. You can quickly see the last time they donated and the last time you followed up.
Plus, with the right donor database system, you can pull reports on all of your donors' behavior.
Staying organized and analyzing your relationships with donors is a great way to strengthen and nurture bonds with them. And that's what keeps donors coming back time and again!
The right nonprofit donor management software can help you do all of that and more.
How Is Donor Management Software Different Than Fundraising Software?
Online fundraising platforms are used to make donations from your supporters a breeze. These types of tools allow them to contribute to your nonprofit in all kinds of ways. That includes things like:
Peer-to-peer fundraising
Corporate matching
Plus they allow you to create landing pages for different fundraising campaigns. Then, readers can make their contributions on those pages with their preferred payment method.
But donor management software deals more with donor information and history, rather than fundraising.
So when a supporter uses your fundraising landing page to make a donation, they enter in their information like their name and email address.
The name and email address can be stored in a profile in your donor database. Then, that donation they just made is logged for future reference!
While the two are different, they work extremely well together. And a lot of donor management and online fundraising software integrate with one another. So you don't have to manually enter information in – it does it automatically!
Why Should Nonprofits Use a Donor Management System?
You get the basic gist of why nonprofits should use a donor management system. But what are the other benefits of using it, other than keeping you organized?
Here are some of the top features of a donor management software:
Donor Retention and Recurring Giving. When you can keep track of donor history and communication, you'll know when to follow up to see if someone is ready to give again. Without a donor management system, you're left to track it on your own. And that might result in leaving money on the table!


Donor Cultivation and Stewardship. Supporters want to know they're not just another number. They want to feel like they're a part of a community! Keeping track of information like their birthdays and even their interests can lead to better cultivation and stewardship. Send out "happy birthday" emails. Let them know about unique volunteer opportunities if it pertains to their interests or skills.


Donor Data Analysis. With a donor management software, you can pull data reports from your donors. You can see what campaigns sparked their interest. You can see if there's a particular time of the year your donors tend to give. And reviewing your donor data helps you control nonprofit growth instead of leaving it to the unknown.
How to Choose the Best Donor Management Software for Your Nonprofit:
There are many donor management software for nonprofits out there. So how do you figure out which one is the best for your organization?
Try working through this plan to find the best donor management software for your nonprofit:
What Do You (or Your Team) Need to Do Your Job Easily?
The whole purpose of finding the best donor management software for your nonprofit is to make your job easier.
So, rather than randomly selecting one, spend time writing out a list of what you ideally need in a donor database.
Some things to consider are:
Does it allow you to track pledges?
Does it give you a donation history of all of your supporters?
Does it show you the last time your nonprofit sent them an email?
Can you send them an email straight from the platform?
Does it have an app you can use on your phone?
Can you segment groups of supporters based on filters such as event attendees or online donors?
Does it allow for custom reports to let you analyze your data how you want to?
Will it integrate with other nonprofit tools you use like an email marketing software, an online fundraising platform, or an event fundraising tool?
Do you need 24/7 support from the platform in case of any challenges?
Determine what your nonprofit team needs first. That will help you narrow down the best donor management software when you start researching!
How Does Donor Management Software Compare with One Another?
When your nonprofit team starts researching the software available, you're going to find that there are plenty of options.
And it might start to feel overwhelming after a while of scrolling through websites!
The best way to manage this is to make a spreadsheet. In the rows, put a donor management software - one in each box.
In the columns, list out the must-have features you came up with from the previous step.
Then, as you peruse each donor management software's website, mark Y for yes if it has one of the features. Mark N for no if it doesn't.
Once you've looked at all of the donor management software, you can narrow down the top three that have the majority of the features you're looking for!
Schedule a Tech Demo
After you've narrowed down the top three best donor management software for your nonprofit, it's a great idea to schedule a tech demo!
A tech demo is usually a call with a representative of the software. They'll hop on a video meeting with you. And they'll walk you through the platform.
You'll have the chance to ask them any questions you might have about the software, too!
Check out Nonprofit Library's post on how to prepare for a nonprofit software demo!
Use the Free Trial (If There Is One)
Even after you've talked with a representative, it's still a good idea to use a free trial, if the software you've selected has one.
You'll get hands-on experience with the tool and how it operates. Sometimes a donor management system might look nice. But when you start navigating it yourself, you might find that it feels clunky.
That's why free trials are so great! The try-before-you-buy option is always a good idea.
Present the Best Donor Management Software for Approval
Once you've used the free trial, you'll have a better understanding of the best donor management software for your nonprofit!
So it's time to present that option to whoever needs to approve of the selection.
You can even compile all of this research process into a presentation to show that you've done your homework on finding the best option!
What Top Features to Look for In Donor Management Systems for Nonprofits
While it's true that your nonprofit's needs will (more than likely) differ from another organization's needs, there are a few things to be on the lookout for.
These top features to search for when researching the best donor management systems will make sure you minimize your daily tasks and to-do lists when it comes to taking care of your donors!
Here's what we recommend searching when in donor management systems for nonprofits:
1. Does It Have Fundraising Capabilities Built In?
Your chosen software doesn't have to be a glorified spreadsheet that only houses donor contact information. And while we mentioned the differences between a donor management software and an online fundraising software, you don't always have to choose between the two.
Instead, opt for a solution that combines the two. One of the best features of a donor management tool is the ability to use it for fundraising, as well as donor tracking.
As you search for software, look for solutions that offer fundraising capabilities. And, of course, refer back to your list of your team's needs. Do they need multiple fundraising capabilities? Are they okay with one singular fundraising option in a DRM?
Look for:
Customizable donation pages
Customizable donation forms
Editable donate buttons for those forms
And if your nonprofit collects a large amount of support from other donation types, then look for:
Text-to-donate options
Peer-to-peer fundraising options
Crowdfunding options
Since the nature of donor management involves fundraising, it's not a rare sight to see a DRM that has built-in fundraising components.
2. Does It Include a Recurring Donations Option for Donors?
Prioritizing recurring donations can be one of the most lucrative tasks your nonprofit does for its mission.
That's simply because a recurring donor often gives more over time than a one-time donor does.
So, where you can, it's a great idea to make it possible for your donors to opt into a recurring donation.
Many of the top donor management software offer a recurring donation option for your donors. Right on the form, there's an option to click "give monthly." Look for software that does exactly that to help you boost your nonprofit's revenue!
If you do find a system that offers this feature, check to see if it also allows donors to create portals. Having that feature built into the system lets donors easily edit their plans or billing information. Or they can opt-out of the recurring gift altogether.
The great part about that is with a donor portal, they don't have to rely on your team members to do it for them. That frees up your team to do other important tasks, like finding new supporters!
3. Can You Segment Donors to Personalize Donation Experiences?
Creating a personalized donation experience is a fantastic way to show your supporters that they're truly a part of your mission. And as we know, that's wonderful for marketing your mission, too.
Building that personalized experience can start within your donor management platform. Some of the top tools offer segmentation options so you can create personalized marketing communications based on things like:
Type of supporter
Interests
Location
Age
Gender
Capacity for giving
How they give
Segmentation features also allow you to pull reports that give you more information about your donors based on those same demographics we listed above.
If you need to know more about your ideal donor (AKA - who are the top supporters of your nonprofit), you can do so by pulling customized, segmented reports from your system.
4. Can You Automate Specific Tasks Within the Donor Management System?
One of the major reasons for investing in a donor management system is allowing it to streamline your process. The goal is to take a large portion of your daily administrative tasks and automate them with the tool.
So, make sure your top contenders offer that within their features! Can they automate things like "thank you" emails when someone donates? Can they automate receipts and the year-end tax process so your team isn't left doing everything manually?
While it seems like such a minor feature, it's one of the best ways to free up your team of staff and volunteers so they can put their energy into other important tasks.
5. Can You Integrate Your Donor Management System with Other Nonprofit Tech Tools?
A donor management system isn't the only tool your organization is going to have. So, rather than having to manually upload information from one tool to another, search for DRMs that integrate with the tools you currently use.
Try finding a tool that integrates with some of these other software:
Email marketing and communication
Payment processors
Workflow tools like Asana or Zapier
Accounting software like Quickbooks
Your nonprofit's website platform like Squarespace or WordPress
Finding a tool that can work with your other platforms will make your job even easier!
3 of the Best Donor Management Software for Large and Small Nonprofits:
With all of this information about how to find the best donor management software for your nonprofit, and what to look for when researching, the question now becomes:
Where do you start the research process? What tools offer all of that, if not more?
We're sharing 3 of the best donor management software to choose from. No matter what size your organization is, large or small, these 3 options can get you started in your research process:
1. Donorbox
Donorbox is an all-inclusive donor management software for large and small organizations. If you're looking for a "one-stop-shop" when it comes to donor tracking and fundraising, then this may be one of the best options for your organization!
Some of the top features of this platform include:
Multiple fundraising capabilities including online donation forms, text-to-give, and crowdfunding
Donor communication histories so you can see the last time your organization followed up with supporters
Segmentation capabilities to get a better understanding of your audience and how they support your nonprofit
Integration with some of the most popular tech tools
Automation for thank-you emails, donor receipts, and more
2. Kindful
Kindful is a cloud-based solution that grows as your organization grows, making it one of the best donor management software for small nonprofits that are ready to scale!
But scaling is difficult when your team is stuck doing daily, mundane administrative tasks, rather than moving the mission forward.
So Kindful has built its platform to help you streamline your daily operations!
Their top features include:
Fundraising capabilities like online donation pages
Analytics and reporting to understand how your donation process is working for your organization
Donor records and profiles to manage your constituents
Wealth insights to understand the capacity of your supporters
Software integration with some of the most popular tech tools for nonprofits
Donor accounts so supporters can update billing information, pull tax receipts, and more
If you're interested in learning more about Kindful, then check out the free training at Nonprofit Library!
3. Bloomerang
Bloomerang believes that when you streamline your daily administrative tasks, you can spend more time and energy toward propelling your mission.
And their feature is designed to help you do just that!
Based on reviews, Bloomerang is one of the best donor management software for small nonprofits. If you're needing something budget-friendly, yet still hits all the marks for the top features, then this is one to consider.
And some of those top features include:
Interactive dashboard to see your donor retention rate, campaign success, and incoming donations
Wealth screening to understand the capacity of your donors
Data segmentation so you can gather more information about your donation process
Software integration with some of the most popular tech tools for nonprofits
If you're curious about what Bloomerang can offer your nonprofit, then we suggest taking a seat in Nonprofit Library's free video training of the software!
Finding the best donor management software for your nonprofit does take a process. But once you find the right fit, you'll be so glad you did it! It's an excellent tool to keep your donor information organized and streamlined.
And that results in you getting more done (while working less)!
If you're ready to take a look at one of the most popular donor management software on the market, check out this free, zero-obligation video training of Bloomerang!