When a major brand like McDonald's or Nike has something to sell, they don't just tell their friends and family.
They shout it to the world!
And that's the power of marketing.
The same goes for your nonprofit! Your organization needs to leverage nonprofit marketing so people know they can support you.
We're explaining how to build a nonprofit marketing strategy and we're giving you 4 awesome marketing ideas for nonprofits that still work in 2022:
What is Nonprofit Marketing?
If you're trying to spread the word about your nonprofit organization, then you're engaging in nonprofit marketing.
It's a fancy way of saying, "I'm letting people know that this nonprofit organization exists!"
Even if you promote your nonprofit by telling your friends and family – that's still a form of nonprofit marketing.
Now, promoting your organization by word-of-mouth is still an effective way to raise awareness and funds. But there's a threshold, right? Eventually, you and your team members might run out of people to tell.
So, there are other ideas when it comes to how to market your nonprofit. We're giving you some of the best ways to do it, even in 2022!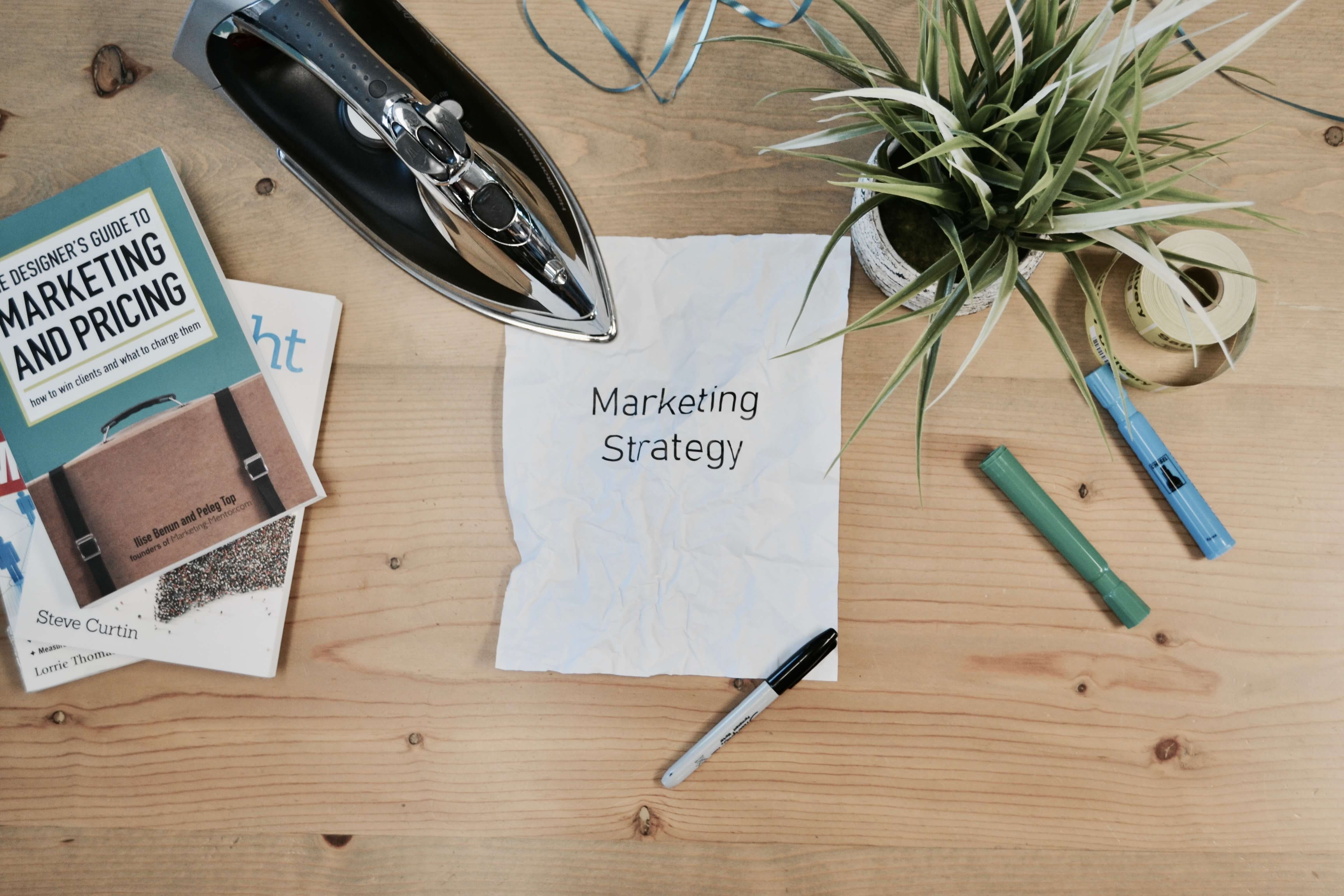 How To Define Your Nonprofit Marketing Plan in 5 Steps:
But first, you need to have a nonprofit marketing plan. Like just about everything in the nonprofit world, a plan means a roadmap. And a roadmap with rest stops (AKA - data reports!) is the best way to get to your destination.
Plus, in today's world where advertisements are everywhere, it's not enough to show up a little bit over here and then a little bit over there.
Having a plan means you can stay consistent! And that's what drives nonprofit marketing results.
Figure out these questions and write down your answers. That will give you the foundation for a nonprofit marketing plan!
1. What Are Your Nonprofit Marketing Goals?
When it comes to how to market a nonprofit organization, it's a good idea to reverse engineer your plan!
So start with the end results your nonprofit wants to see. By the way, you can have more than one goal! These goals just give you ideas for what kind of marketing materials might work best.
Some potential marketing goals for nonprofits might look like:
Increase brand awareness for your nonprofit organization.

And that would look like:

Increase in supporter engagement on marketing materials

And that would look like:

Convert more potential supporters into full-blown donors

And that would look like:
Your nonprofit marketing strategy might include all three of the major goals: brand awareness, supporter engagement, and donations of some kind.
But your plan might include only certain smaller goals such as more followers on your social accounts or more subscribers to your nonprofit email list.
No matter what they are, write down your goals! Then you can create your strategy around them.
2. Who Is Your Ideal Donor?
The next thing you need to narrow down is who your ideal donor is. Sure, you may have a few different donor personas that you want to appeal to.
But the reason why you need to know your ideal donor is because that helps you figure out where and how to show up in your nonprofit marketing plan.
For example, let's say your ideal donor is a retired woman in her upper 60s. On the weekends, she loves to spend time with her family, read, and knit. She often goes to the country club for brunch with her friends on Sundays. She doesn't spend a whole lot of time on her phone.
That small snippet of an ideal donor persona says a lot about how you can reach her in your nonprofit marketing strategy.
Because she, more than likely, doesn't have TikTok or Instagram. So if the majority of your donors and supporters fall into that ideal donor persona, then don't waste your time with a TikTok or Instagram marketing strategy!
Instead, focus your efforts on direct mail fundraising or sprucing up your nonprofit website.
Nail down your ideal donor avatar so you can figure out the best ways to reach them.
3. What Are Your Most Important Messages?
When you determine your most important messages, you've instantly taken out the bulk of content marketing for nonprofits.
A lot of the time, people struggle with marketing because they don't know what to say. They don't know what they should write about.
That's why including the most important messages in your marketing strategy for your nonprofit is so important. You'll take the hard part of marketing out of the mix! And then your plan is so much easier.
Your nonprofit may have more than one important message. And you may use all of those messages throughout different marketing campaigns if you're looking to achieve different goals.
For example, your message may change slightly if you're looking to signup more volunteers rather than more monetary donors.
Or your message may change slightly if you're promoting a new program or project in your nonprofit.
4. How and Where Do You Want To Show Up? Then Create!
This step is further down in the plan because you need the other three to make this step infinitely easier!
Without nailing down the other three steps in your nonprofit marketing plan, you'll feel confused and frustrated with marketing in general.
But once you know who your ideal donor is, you'll have a better understanding of where to show up.
And with the goals and messages laid out, you'll know how to show up.
For example, let's say your ideal donor is a young millennial. Every morning, they have an entire routine they go through. And that routine includes checking their email inbox and then scrolling through a few TikTok or YouTube videos.
Now you know they are drawn to two things: emails and videos.
So, you prioritize both nonprofit email marketing and video marketing. And, to make it even greater, you add your nonprofit video storytelling to your email campaigns. You add the phrase [VIDEO INSIDE] to the email subject line.
And voila! The chances of you reaching that ideal donor are infinitely greater!
Once you know how and where to market your nonprofit, it's time to start creating content!
When you start creating, be sure to determine:
How often do you want to show up on these marketing channels? Figure out what will allow you to be the most consistent because that's the key!
Who will be responsible for creating, editing, and publishing nonprofit marketing materials?
How much can you budget for creating marketing content?
How does each new piece of content tie into your marketing goals?
5. What Happened After You Started Promoting Your Nonprofit?
Finally, you'll want to know how marketing strategies for nonprofits are panning out for you! Collecting and reviewing data is the best way (if not the only way!) to know if you're on track to reach your marketing goals.
Review your insights and analytics from all of your marketing channels like your email marketing platform, your social media marketing accounts, and your Google Analytics.
The data you pull will give you key insights into how you can tweak and improve marketing strategies for nonprofit organizations.
Then, you can revamp or make small changes to your existing plan from there!
We recommend giving every plan at least 3 months before you start seeing results. But you can check in on your insights and analytics monthly.
4 Awesome Marketing Ideas for Nonprofits That Still Work in 2022:
So what about marketing ideas for nonprofits? Once you have the strategy in place, you need to use the right tools to make the strategy come to life.
And as the world becomes more digital and pushes out more advertisements, marketing trends come and go.
So what marketing ideas for nonprofits still work? Especially in this day and age!
Here are 4 of them that we still recommend:
1. Nonprofit Email Marketing
Nonprofit email marketing is still one of the most lucrative marketing tools you can use for your strategy.
Because it feels so personal (almost like you and your supporters are pen pals!), the results are often powerful.
You can use nonprofit email marketing to:
Send out a weekly, monthly, or quarterly newsletter to update supporters on your mission
Create email fundraising campaigns to increase donations
Educate supporters on how they can make a difference either through your nonprofit or at home
Create a personalized donation experience that includes thank you emails and check-in emails for donors and volunteers
Using a nonprofit email marketing software will also help you automate the process as much as possible. That way, while you're still reaping the benefits of this powerful tool, you're not having to sit at your desk writing emails all day!
Curious to learn more about growing a nonprofit email list?
Check out this training on how to do it!
2. Website and SEO
Google reports that it answers 40,000 search queries per second. That means that your nonprofit has plenty of opportunities to reach potential supporters who are looking for solutions to your cause!
So next on the list of marketing strategies for nonprofits? Optimize your website with best practices for SEO for nonprofits.
More than likely, donors and supporters are going to navigate to your website. And that site acts as the real first impression of your organization! So you want to make sure you're giving the best representation possible.
A nonprofit website is also a good place to house your blog, which is perfect for content marketing. You can embed videos onto your home, about, and donate pages if you're using video marketing for nonprofits.
You can also use your nonprofit website to host event pages where people can purchase tickets!
Think of your site as the hub for all other digital marketing materials.
3. Social Media Marketing for Nonprofits and Social Media Ads for Nonprofits
We are clearly in the age of social media. With Facebook, Instagram, LinkedIn, Pinterest, and now TikTok? Social media marketing is more popular than ever.
One of the best parts about social media marketing for nonprofits is that it's free to use. Plus, it works fast.
You can reach plenty of new supporters for your nonprofit organization using both organic social media content and paid social media ads.
Share small snippets of news and updates for your program on your social channels. Then direct your readers to your email list for more information about the projects your nonprofit is working on.
Get the word out quickly about upcoming events and fundraisers your nonprofit is hosting. Then encourage them to go to your website to learn more and sign up.
You can even make connections with donors and supporters to recruit new volunteers!
Social media marketing is here for the long run. So if you want to know more about how to leverage it for your nonprofit, then we've got a training just for you!
Grab a Seat in the "How to Create a Social Media Content Strategy That Converts" Training!
4. Direct Mail Marketing
And finally on the list of marketing ideas for nonprofits, we have direct mail marketing. We know. In a world that's gone digital, isn't direct mail marketing dead?
Nope! That's not the case at all. For certain demographics and ideal donors, direct mail marketing for nonprofits is still proving to be a powerful way to reach supporters.
And we have a free video training on how it still works for your nonprofit's benefit!
Watch the FREE Training on 5 Reasons Why Direct Mail Continues to Create Fundraising Home Runs!