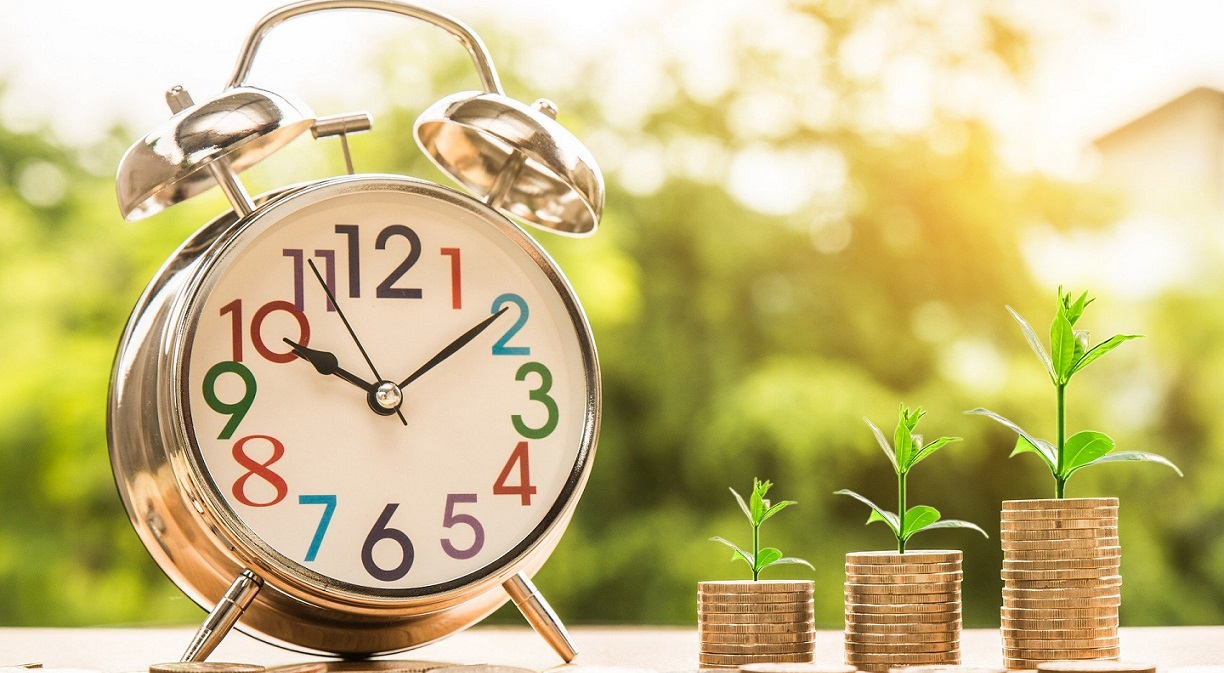 Grant readiness in grant-seeking organizations can be something that brings out the best of grant professional humor. When an organization is asked to consider if they are "grant ready," the answer is usually a resounding, "Of course we are! We are ready to receive grant money!"
Joking aside, grant readiness is one of the most important factors for grant seekers to consider, relative to each and every potential application. Grant readiness comes through in all aspects of your grant seeking. It impacts how you decide what your priorities are for grant revenue and, therefore, who and what you research as part of creating a proactive grant-seeking strategy. It impacts how you sell your organization's strengths during your grant-funder relationship‐building efforts. It impacts how you talk about your programs and organizational capacity during your application writing work. It can be difficult to put a clear answer to the question of whether or not an organization is grant-ready, as it relies on so many variables.
Grant readiness is a way to determine your potential competitiveness when seeking grants whether for foundation or government grants.
TIP 01 | HAVE A CURRENT STRATEGIC PLAN
A current strategic plan is a critical filter for grant-seeking organizations. Strategic plans show grant makers how your proposal is aligned with your organization's long-term goals and how you are committed to the project beyond the requested grant funds.
Strategic plans are also excellent filters to use when considering new grant opportunities to ensure you do not "mission drift" in order to pursue funding.
TIP 02 | CENTRALIZE GRANT REGISTRATIONS
Have one individual in your organization responsible for all grant-related organizations from Grants.gov to individual online grant applications. Ensure that at least one other member of your grant team knows where to find all grant registration information in case of staff transition or a need for emergency access. Review and update all registrations annually.
TIP 03 | CREATE A GRANT TEAM
When putting together a grant team for an organization, you need to make sure that you have all of your key positions covered within the players at the table:
Head grant writer/professional;

Finance director/staff;

Program director/vice president/manager that will be responsible for managing the implementation of the program;

Grant manager for funded programs in your organization if that role is different than the grant writer;

Representatives from your collaborative partners for the project;

Your evaluator/data guru (whether they be internal or external).
You also need to have someone who is ultimately facilitating/ coaching the team and inviting others to the team to sub in as necessary, be it an Executive Director, Town Supervisor, or Grants and Foundations Director.
TIP 04 | ENGAGE PARTNERS IN PRE-PLANNING
The key action steps to follow in starting a pre-planning process for any new grant opportunity are:
First, determining who will facilitate the pre-planning process, whether an outside facilitator, internal grant professional, or external grant professional.
Second, looking at the previously funded applications and the previous RFPs/NOFAs to understand the information that will likely be required as part of your proposal.
Third, identifying key timelines and objectives for the preplanning process based on the anticipated release of the RFP/NOFA.
Fourth, holding an initial grant team meeting for the pre-planning process to identify the goals for the process, define expectations and responsibilities, and agree on/modify the timeline and objectives outlined in the third step.
TIP 05 | CREATE GRANT SEEKING AND MANAGEMENT POLICIES & PROCEDURES
As with all organizational management tasks, creating policies and procedures ensures consistency in which tasks are undertaken whether conducted by the same staff member or not.
Grant-seeking policies ensure that with each application, the decision-making process to apply, the information gathering, and final approval and submission are consistent each time. Grant management policies should be in place to ensure that you are a good grantee in managing your grant funds and that you're meeting your grant maker's standards.
TIP 06 | CREATE A GRANT CALENDAR
A grant calendar is an entry for each upcoming deadline on a shared calendar. ALL members of the grant team can access this and are managed by the lead grant writer/professional.
A grant calendar is accessible to the full team that uses the technology that is best suited to the organization – that may be Google Calendar, Microsoft Outlook, or a shared Excel file on the network server.
Grant calendars help provide a plan for both you as the grant writer and for your colleagues that will have to provide information and input as it relates to applications, renewals, and reports for grants (who are key members of your grant team whether you call it that or not). They help to ensure that you have a plan for how you will secure and maintain the grant revenue included in your annual operating budget and how you will focus on your growth goals for that revenue.
TIP 07 | EVALUATE YOUR IMPACT
Have a consistent approach to evaluation throughout your organization. Utilize the data collected and analyzed as part of your grant-seeking strategy development. Use the data in explaining your need to grantmakers and in reporting on the impact created using grant funds. Unless required as part of a grant, grant-seeking organizations can be successful in measuring and reporting on their impact without an external evaluator.
TIP 08 | KNOW YOUR NUMBERS
Know your organization's basic numbers that grantmakers are looking at when reviewing your proposals:
Administrative Rate

Approved Indirect Rate

Annual Operating Budget

Percent of Board Financially Contributing

Percentage of Project Requesting Support For
What story do these numbers tell? How have they changed recently?
TIP 09 | GET TO KNOW YOUR ELECTED OFFICIALS
Elected officials can be wonderful advocates for your grant applications at the local, county, state and federal level with grant-making agencies. In order to have a strong working relationship with your elected officials and their staff be sure to:
Ask for letters of support at least 2 – 4 weeks prior to the deadline

Share a one-page summary of the project when requesting a letter of support

Invite elected officials to your annual meeting or stakeholder events

Including elected officials in your mailing/e-newsletter lists

Attend open office hours with elected officials to share critical updates
TIP 10 | DO YOUR HOMEWORK
Time spent on grantmaker research is never time wasted. Every piece of information gathered during grant research helps to complete the research puzzle before reaching out to try and establish contact, and the start of a relationship, before considering submitting an application.
Have a range of tools available to your organization to conduct this research including databases, trade publications, news media, and grantmaker websites, and social media accounts.
TIP 11 | BE PROACTIVE
Focus on creating a proactive instead of reactive grant-seeking process and culture within your organization. Most proactive grant-seeking strategies will include applying to specific requests for proposals/notices of funding availability. Plan out your anticipated applications for a year based on anticipated application timelines.
This will make for a more thoughtful and less stressful grant process for your organization throughout the year.
TIP 12 | REVISIT YOUR GRANT READINESS ANNUALLY
Grant readiness is a constantly shifting metric as your organization changes and grows. Staff transition, new programs, new community partners, and numerous other factors impact the shift in your grant readiness score. Revisit your grant readiness at least once annually as a planning tool. Grant Readiness Resources Here are some other resources for you related to grant readiness:
TIP 13 | WHAT IS YOUR GRANT READINESS SCORE?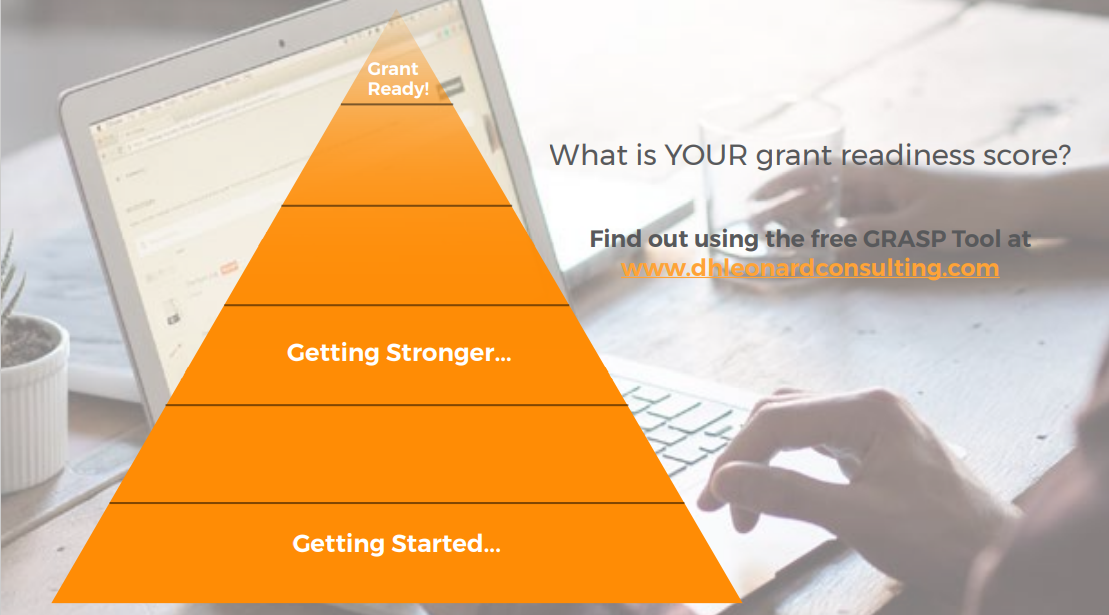 TIP 14 | HOW TO MEASURE
STEP 1 - FOR ORGANIZATIONS NEW (OR NEW-ISH) TO GRANT SEEKING
For organizations that are new to grant seeking, having all the necessary paperwork gathered and all the key policies and procedures in place PRIOR to submitting your first application will make you more competitive in the process in the long run. We recommend completing the free GRASP Tool to assess your grant readiness before beginning your grant-seeking efforts. Simultaneously, you should begin gathering your application attachment documents and establish your proactive grant calendar.
STEP 2 – For Organizations With A History of Grant Seeking Success
For organizations that have a successful history of securing grants, but are focused on maintaining their current grant portfolio or are focused on increasing their grant revenue and/ or success rate, the free GRASP Tool is meant to be an annual check-up. All organizations have turnover throughout the year. The GRASP Tool can be a way to ensure that all players on the grant team, whether new or well-established in their role, are aware of the policies and procedures in place. It can also help ensure that policies and procedures are kept current and reflect the full breadth of the current grant relationships that are supporting your organization. I recommend trying to use the tool during your annual proactive grant calendar planning meeting before setting your grant revenue targets for the year
TIP 15 | GRANT DO'S AND DON'TS
What Grants CANNOT Do For Your Organization
Grant revenue CANNOT be a quick solution to organization budget woes.

Grant revenue CANNOT be an easy and low-maintenance revenue stream.

Grant revenue CANNOT be successful without full team support.
What Grant Revenue CAN Do For Your Organization
Grant revenue CAN help launch a new program.

Grant revenue CAN create leverage for securing other forms of support including major donor gifts or corporate support.

Grant revenue CAN help bring a collaborative effort together and move the needle for a community issue
Check out the CharityHowTo Grant courses that will go further in-depth on grants by CLICKING HERE!
The team at DH Leonard Consulting & Grant Writing Services, LLC looks forward to hearing from you! If you'd like to contact Diane Leonard please use the information below:
Email: info@dhleonardconsulting.com
Main Office: (315) 285-5194
Regardless of what method of communication you prefer, we will respond to your inquiry within 48 hours.